More than one hundred people representing First Nations, land trusts, wildlife conservation experts, environmental groups, and those caring for nature across South Vancouver Island, the Gulf Islands, and beyond come together bi-annually for the Conservation Connection presented by Habitat Acquisition Trust. With reknowed speakers, a beautiful space to gather and collaborate, active nature walks, as well as a benefit auction night this is the event of the season. This local conference is surely not to be missed.
Businesses and Sponsorship
For those that wish to advertise their business with this event and act on their desire to support a green local economy, contact us at This email address is being protected from spambots. You need JavaScript enabled to view it.or 250-995-2428 to negotiate a sponsorship. Monetary sponsorships and donations of goods or services for the silent auction benefit will allow our charity to fund ongoing programs for children in nature, species of concern, and habitat protection. Contact us by September 2017 for maximum exposure!
I want to attend
Space is limited, reserve your spot today for this expected sell-out event. Call 250-995-2428 and This email address is being protected from spambots. You need JavaScript enabled to view it. to be the first to secure tickets. Tickets available online here.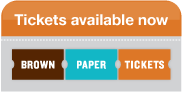 The Speaker Line-up
Coming soon... sign up for The Fern Newsletter to receive regular Habitat Acquisition Trust updates.
A teaser from the last Conservation Connection Forum here.
This event is funded by:
To become a sponsor contact This email address is being protected from spambots. You need JavaScript enabled to view it..c 250-995-2428
For more details click here.